It is an environmentally friendly school, It is supposed to depend totally on a renewable source of energy in lighting the school day and night as we have a boarding sector in school. We have set the weather station and got the solar panels in 2019. Currently it is partially working with solar power.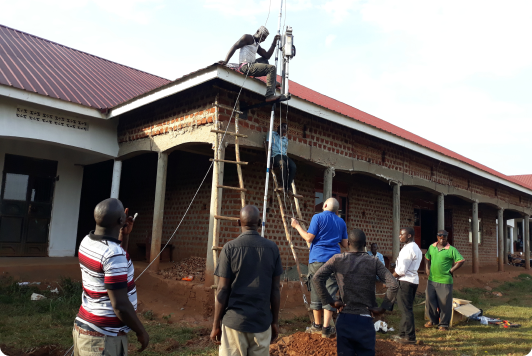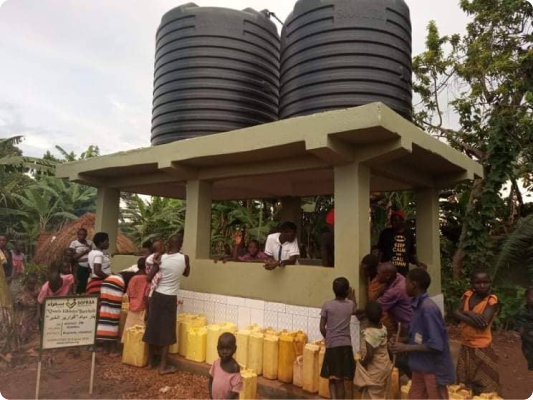 We are in the process of installing a rainwater tank in the school for collecting rainwater in wet seasons to provide the community with an extra source of water and make use of the environmental resources and conserve the use of boreholes water.
We installed 15 Rainwater tanks in Uganda.
Solar motorized water system
Using solar energy to pump water from boreholes saves energy instead of using engine. As well as it is better than hand pumping since the community spends a lot of time daily in collecting water so getting it from taps is much easier and cleaner.
Participation costs :  $15,000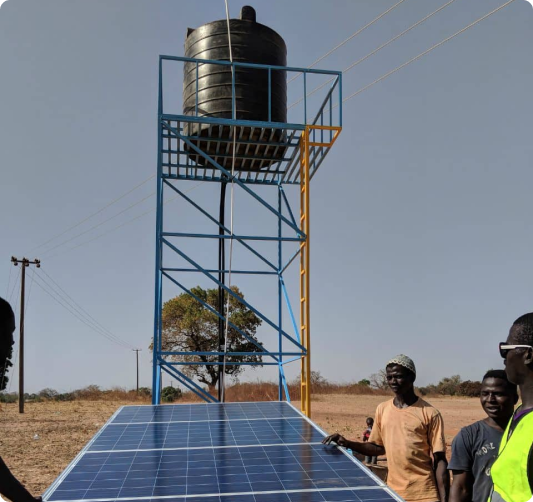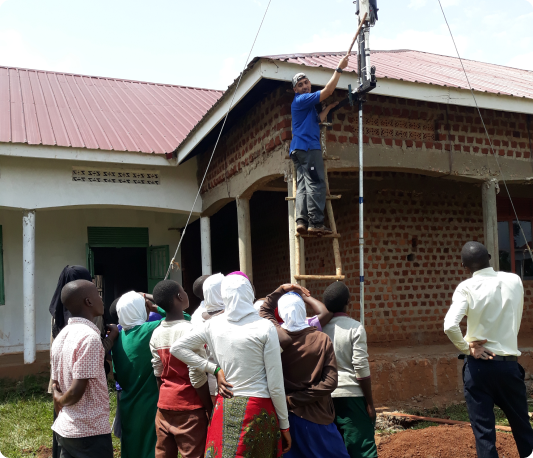 We are in the process of building closed firewood stoves in our schools to contain smoke, allowing it to be filtered through an exhaust pipe.
Participation costs :
$ 1,500 – 2,500